Subscribe Now
Get A FREE Sleep Stick™
+ 25% Off Monthly
Get a FREE Sleep Stick when you subscribe and save; You only pay for the shipping. Enjoy 25% off on your subsequent subscribe and save orders. Good sleep is just a spray away.
Spray. Sleep. Love Life™
Our Sleep Stick is designed to provide optimal sleep quality, made with a pleasant and soothing spearmint flavor.
Don't Let Poor Sleep Control Your Life Any Longer.
Try Sleep Stick today and start enjoying the benefits of better sleep. Order now to claim your free sleep stick and save 25% on your subscription.

Refreshing Morning Wake
Effective deep sleep formula that leaves you feeling refreshed and energized in the morning.

Soothing Spearmint Flavor
It is designed to provide optimal sleep quality, made with a pleasant and soothing spearmint flavor.

Efficient Deep Sleep
Non-habit forming with natural ingredients for safe, restful sleep without morning grogginess.
I love these Sleep Sticks!
I love these Sleep Sticks! I've been using them for a few weeks now and they really help me get a good night's sleep without any groggy feeling in the morning. I highly recommend them to anyone who has trouble falling or staying asleep.
- Darlene Robertson
First sleep aid that consistently works on me!
I had a friend recommend this to me and it has been such a life saver. I have a difficult time getting to sleep and staying asleep and this spray knocks me out and I feel rested in the morning. Been using sleep stick for a month now and I'm super happy with it!
- Cleight
Breakthrough product on the market!
I highly recommend the SleepStick as a sleep aid. In comparison to other products, the SleepStick contains a minimal dose of melatonin, which makes it a more holistic option. Additionally, it can be used not only for helping with sleep but also for recovery after late nights out or strenuous workouts. Overall, the SleepStick is a great choice for those looking for a natural and effective sleep solution.
- Irina
How It Works
Unlocking The Science Behind Sleep Stick™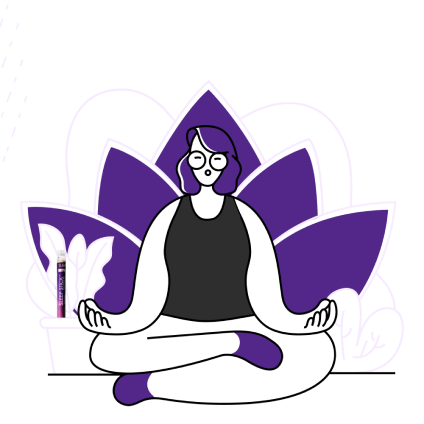 Sleep Stick: Natural Sleep Solution
Sleep Stick's active ingredients - melatonin, 5-HTP, and L-theanine - work together for healthy sleep without the groggy side effects of traditional sleep aids.
Claim Your Free Sleep Stick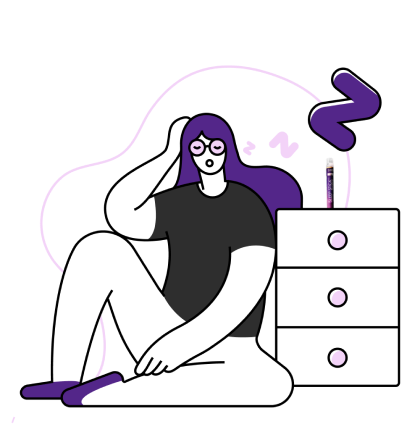 Sleep Stick's Extract Promotes Restful Sleep
Sleep Stick's proprietary extract blends cramp bark, feverfew, ginkgo biloba, hops flower, passionflower, peppermint, skullcap, and valerian for relaxation and a more restful night's sleep.
Claim Your Free Sleep Stick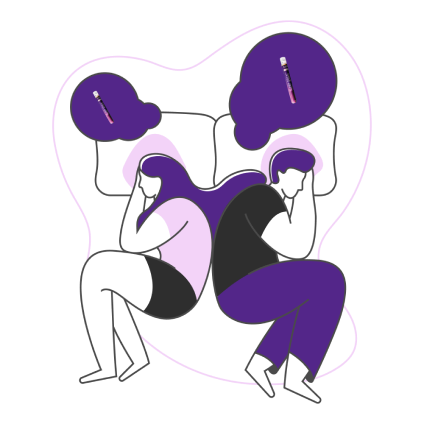 Better Sleep With Sleep Stick
Sleep Stick's unique blend of natural ingredients regulates sleep cycles, improves mood, and reduces anxiety for refreshing sleep. Give Sleep Stick a try today for better sleep.
Claim Your Free Sleep Stick
Discover Sleep Stick™ Ingredients
Melatonin (1.0) mg
HORMONE
SYNTHESIZED
5-HTP (.75) mg
AMINO ACID
GRIFFONIA SIMPLICIFOLIA PLANT
L Theanine (.75) mg
AMINO ACID
GREEN & BLACK TEA
PROPRIETARY EXTRACT (5 MG)
Cramp Bark
HERB
VIBURNUM OPULUS
Feverfew
WHOLE HERB
TANACETUM PARTHENIUM
Ginko Biloba
HERB
MAIDENHAIR TREE
Hops Flower
WHOLE HERB
HUMULUS LUPULUS
Passion Flower
WHOLE HERB
PASSIFLORA INCARNATA
Peppermint
LEAF
MENTHA PIPERITA
Skullcap
WHOLE HERB
SCUTELLARIA LATERIFLORA
Valerian
ROOT
VALERIANA OFFICINALIS
Other Ingredients: Purified Water, Organic Glycerin, Alcohol, Xylitol, Natural Spearmint Flavor, Potassium Sorbate
FDA Disclaimer: This dietary supplement product is not intended to "diagnose, treat, cure or prevent any disease," because only a drug can legally make such a claim.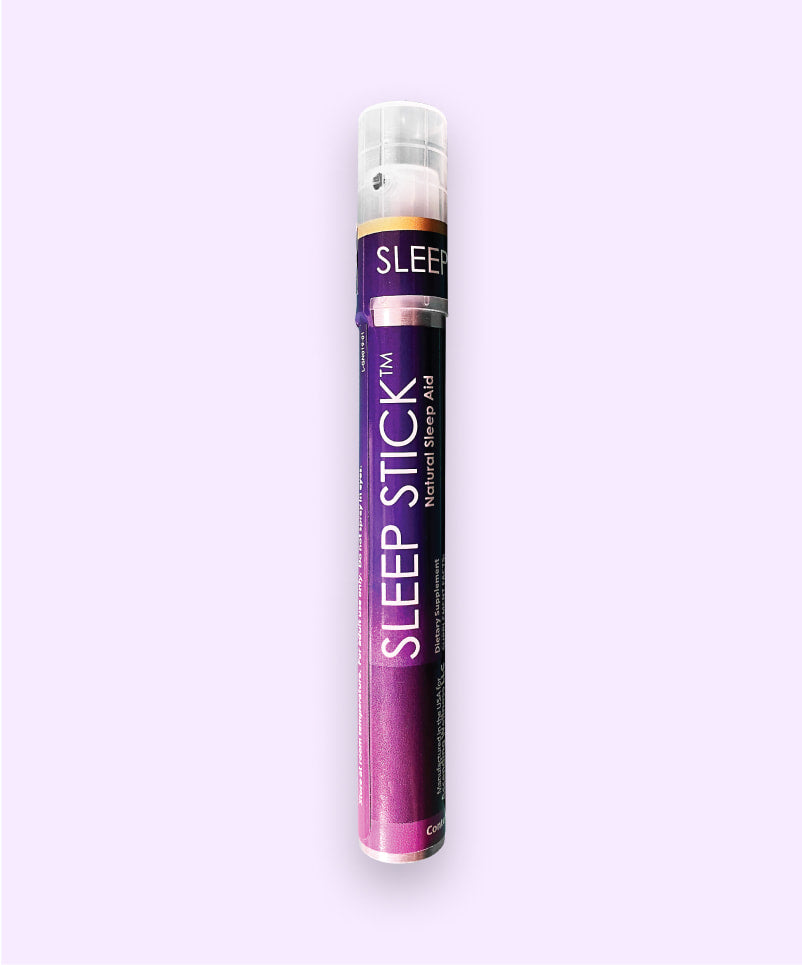 HOT DEAL Limited Time Offer
Sleep Stick™ - Natural Sleep Aid (14.4 ml)
One-Month Supply
Today's price:

Free

Shipping & handling fees: $3.99
Monthly subscription - $29.99 $39.99
Delivery every 30 days.

Cancel anytime
$3.99 $39.99Limit One Per Household
30 Days Money Back Guarantee
View full details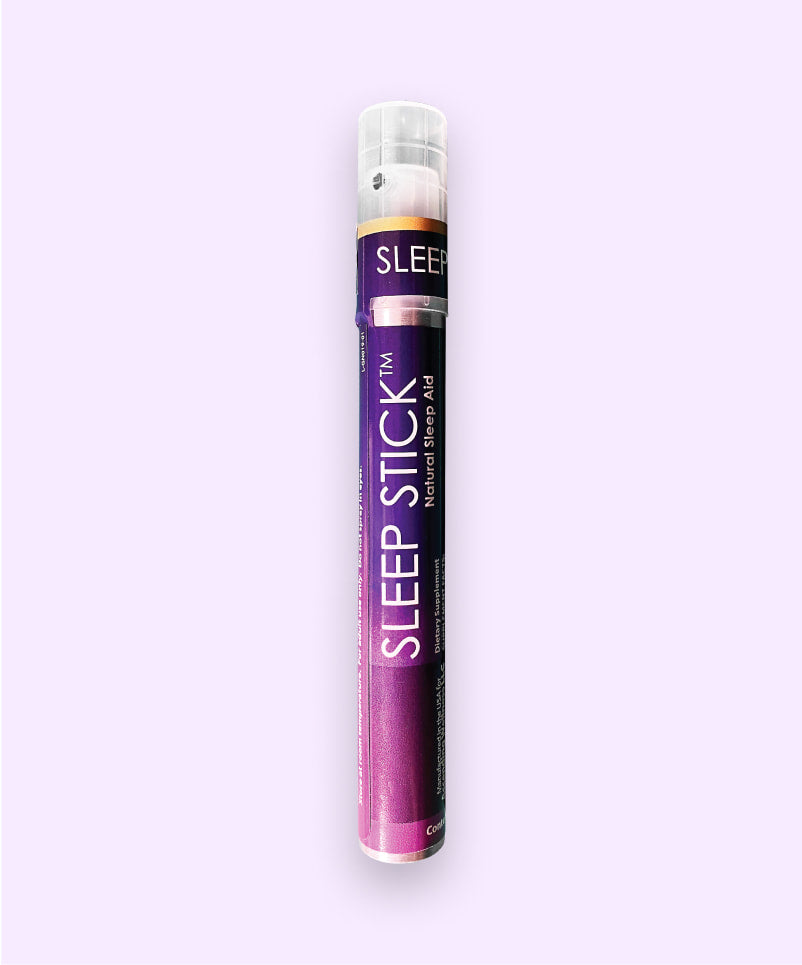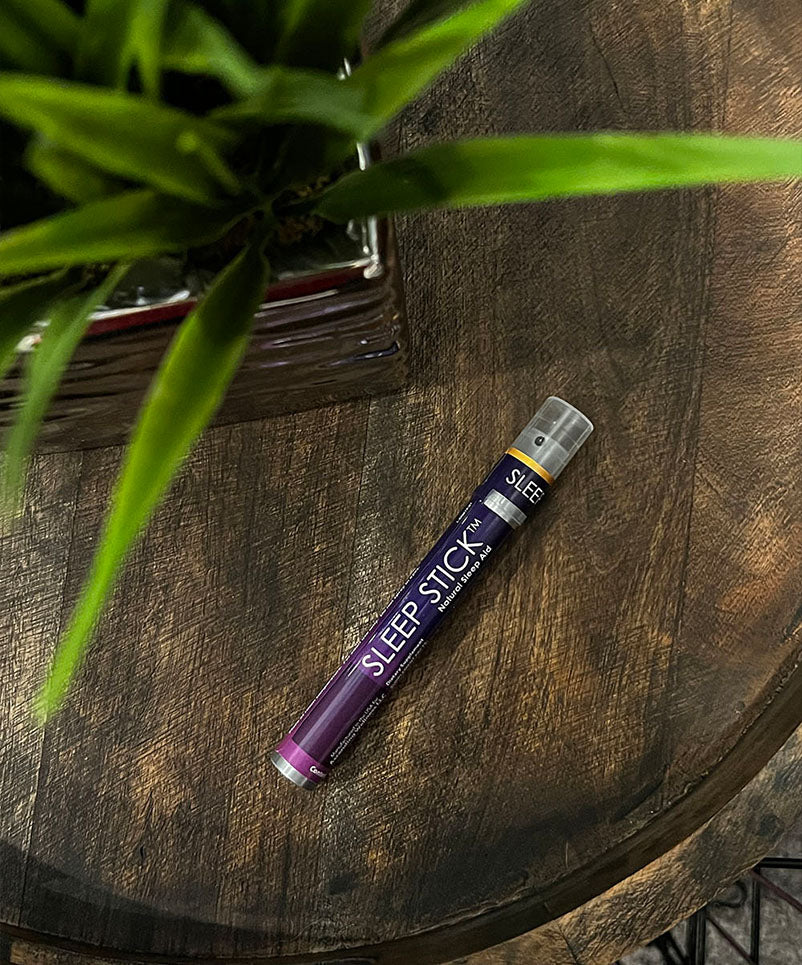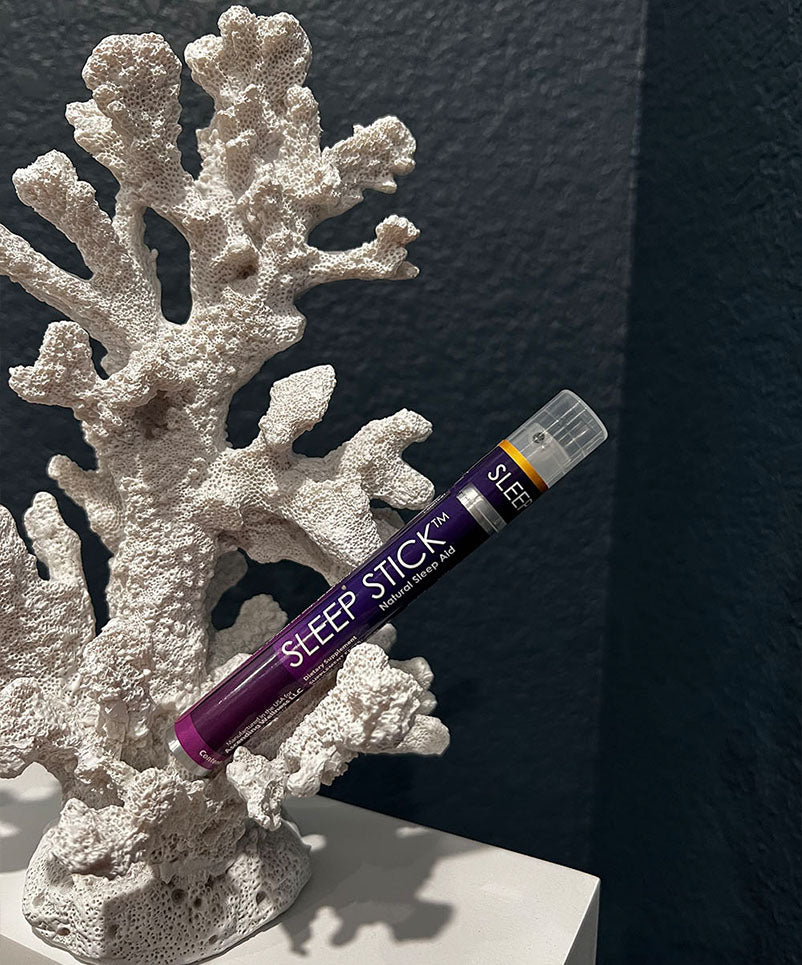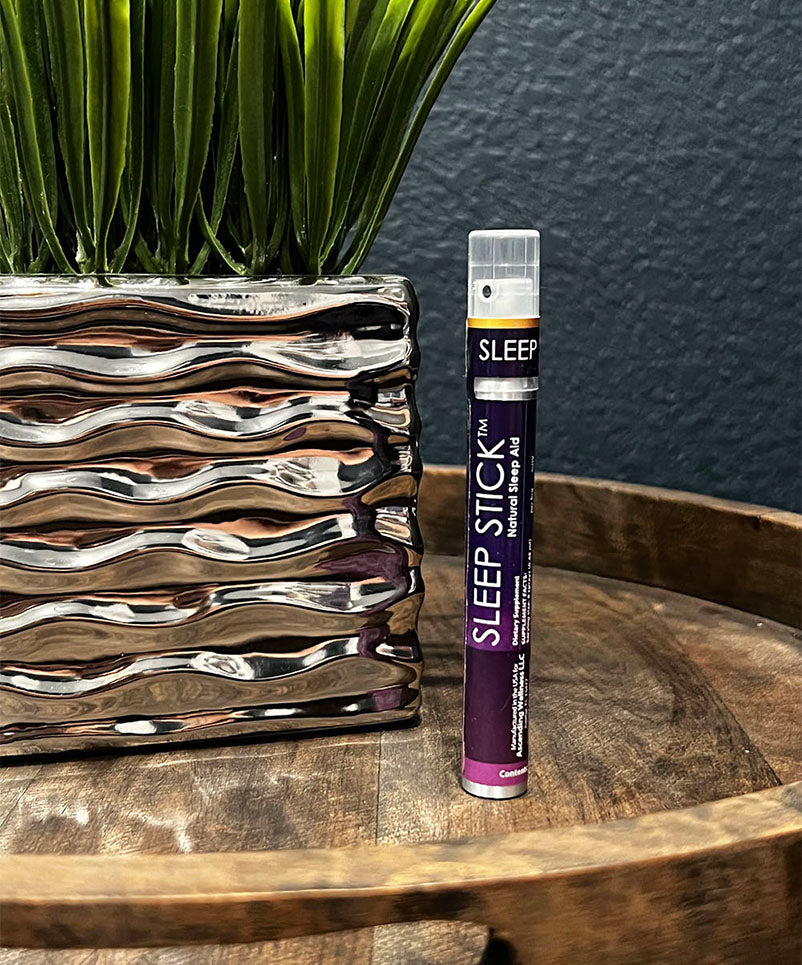 Frequently Asked Questions
Everything You Need To Know About Sleep Stick™
We understand that you may have questions and concerns before trying our product, and we are here to provide you with the information you need to make an informed decision.
Order Your Sleep Stick Now
We created Sleep Stick to help you start your night on the right foot. Our proprietary PhD developed formula combines refreshing spearmint and active ingredients that create deep, restorative sleep during the night. Each Sleep Stick contains 30 nights of deep sleep and leaves no groggy morning after feeling. You wake up looking and feeling refreshed for another great day.
We suggest taking Sleep Stick™ 15 - 20 minutes before you want to go to sleep. Activate the pump by pressing 4 - 6 times and shaking gently.
The Sleep Stick is safe but is for adult use only. Do not spray in eyes, and use only at bedtime. Keep out of reach of children and dogs. Sleep Stick is not intended to be used for dogs. Sleep Stick contains Xylitol which is toxic to dogs.
Sign up now and enjoy good sleep every night. By subscribing to your 30-day Sleep Stick, you get your first Sleep Stick free. Want to change your mind? No problem. You're welcome to cancel your subscription to a good night's rest. Just add to your cart and only pay for the shipping!
Don't Worry!
You can cancel your subscription at any time.
We want to make sure you absolutely love your free Sleep Stick, so if you feel it's not for you, you can easily cancel your subscription at any time.
Claim your
free sleep stick™

and save

25%

on your subscription.
Copyright © 2023 mysleepstick.com. All rights reserved.