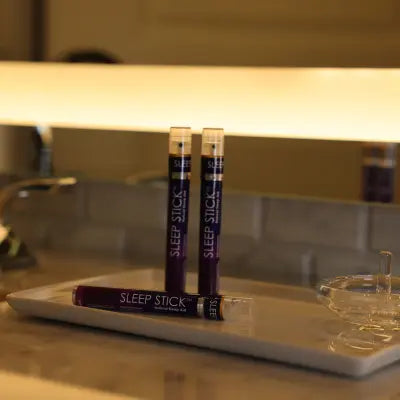 Why Trust Sleep Stick™?
Sleep Stick™ sets itself apart from other sleep aids with its unique, convenient spray format. No more pills or powders - spray it up to 8 times, 15-20 minutes before bed, and let Sleep Stick™ guide you into a peaceful, rejuvenating slumber.
The Power of Natural Ingredients
Sleep Stick™ boasts a proprietary blend of carefully selected natural ingredients, including Melatonin, 5-HTP, L-Theanine, and a mix of calming herbs like Valerian, Passion Flower, and Skullcap. This potent formula eases anxiety and promotes relaxation, helping you drift off effortlessly and stay asleep throughout the night.