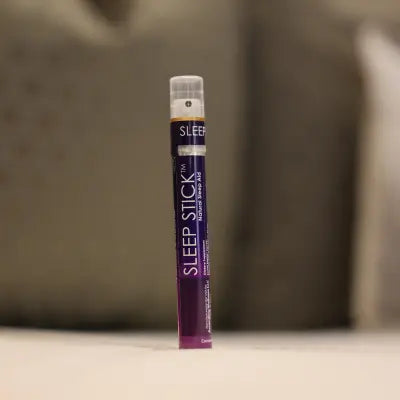 Why Choose Sleep Stick™?
Sleep Stick™ combines the power of clinically proven natural ingredients with a convenient, easy-to-use spray format. No more struggling with pills or powders - simply spray it up to 8 times, 15-20 minutes before bed, and let Sleep Stick™ guide you into a deep, rejuvenating slumber.
The Sleep Stick™ Difference: Key Ingredients
The secret to Sleep Stick™'s effectiveness lies in its proprietary blend of natural ingredients, such as Melatonin, 5-HTP, L-Theanine, and a combination of calming herbs like Valerian, Passion Flower, and Skullcap. This potent mix promotes relaxation, reduces anxiety, and supports deep, restorative sleep.